We adopt optic fingerprint sensor, which consists of high-performance DSP and flash.It is able to conduct fingerprint image processing, template generation, template matching, fingerprint searching, template storage, etc. Compared with similarproducts from other suppliers, It proudly boasts of following features:

Specifications:
1. Wide application range of fingerprints with different quality: Self-adaptive parameter adjustment mechanism is used in the course of fingerprint
enrollment. This ensures good image quality for even dry or wet fingers, thus it
has wider application range.
2. Low price: The cost of module is greatly reduced by using self-developed optic fingerprint
enrollment device.
3. Immense improved algorithm: Its algorithm is specially written according to optic imaging theory. The algorithm is good for de-shaped or low-quality fingers due to its excellent correctionand tolerance features.
4. Flexible application: User can easily set Module to different working modes depending on complexity of application systems. User can conduct secondary development with high efficiency and reliability.
5. Easy to use and expand: It is not necessary for user to have professional knowledge in the field of fingerprint verification. User can develop powerful fingerprint verification applicationsystems with the command set provided by module.
6. Low power consumption: Sleep/awake control interface makes it suitable for occasions that require low power consumption.7. Different security levels: User can set different security level according to different application environment.


Optic Fingerprint Module
Products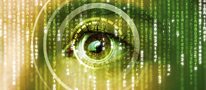 • GPS310F Guard Patrol with GPRS
• GPS310 Guard Patrol with GPRS W
• GPS800 Guard Patrol with TFT sc
• GPS320 Guard Patrol/Tour Stick
• GPS500 Guard Patrol Stick with
• GPS500 Guard Patrol Stick with

Contact Us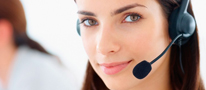 • Service:0755-83418779
• • Email: support@epordo.com