Careers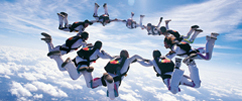 People in Epordo
Epordo has built a green home for us, and let us live comfortably, work happily. At Here, we follow with the pace of Internationalization and experience colorful life.

Launch your career
Do you have a passion for technology and innovation? We are looking for high-performance individuals capable of analytical and creative thinking. Invite you to join!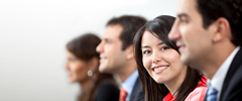 Work for the World
We are seeking talented people to join us. We want you to be part of our dynamic team of professionals, and you could share our challenges and our successes.

To keep EPORDO Sustainable development, It funda mentally depends on the organization building and cultural development, therefore, the primary purpose of HR Management is to build a high-standard, strong unity team, also create self-controlling and self-stimulating mechanism to make outstanding people to come to the fore in all fields, which will provide the security system for company's rapidly development and high efficient operation.
We need to deeply understand the work of our human resources, firmly establish the principle of "talent is the first strategy", and effectively enhance the urgency and responsibility to establish our strong enterprise by the talent strategic, to further improve our work for talent. And we need to explore more new principle, new ideas, new forms to better adapt to the development of our company
Epordo emphasizes the ability to focus on customer service and requirements in the recruitment, promotion, and training and performance evaluation of our employees. At Epordo, we are committed to building a learning organization, and established Epordo University to facilitate a variety of training programs for both customers and employees.

Who we are
Hot Solutions/Products
What We Offer
Frequently Used Links